Cruise the Blues

The premier mountain bike race of North Central Kansas
Cruise the Blues is designed to challenge the best riders in the region and promote mountain biking for the entire family, therefore, participants regardless of age and ability are welcome and encouraged to participate in the race. We offer free camping, parking, hot showers, washing stations, changing areas, and bathroom facilities. Whether you're a seasoned rider or new to mountain biking, there's a place for you at Cruise the Blues!
We're excited to announce that the 19th Annual Cruise the Blues will return as an in-person event Saturday, August 27, 2022! We will be doing many new items in 2022 to celebrate a 100-year history of bikes on the farm - stay tuned! Learn more about the event.
Check out our Facebook page to see exciting things that have been happening on the farm with kids, bikes, and trail development.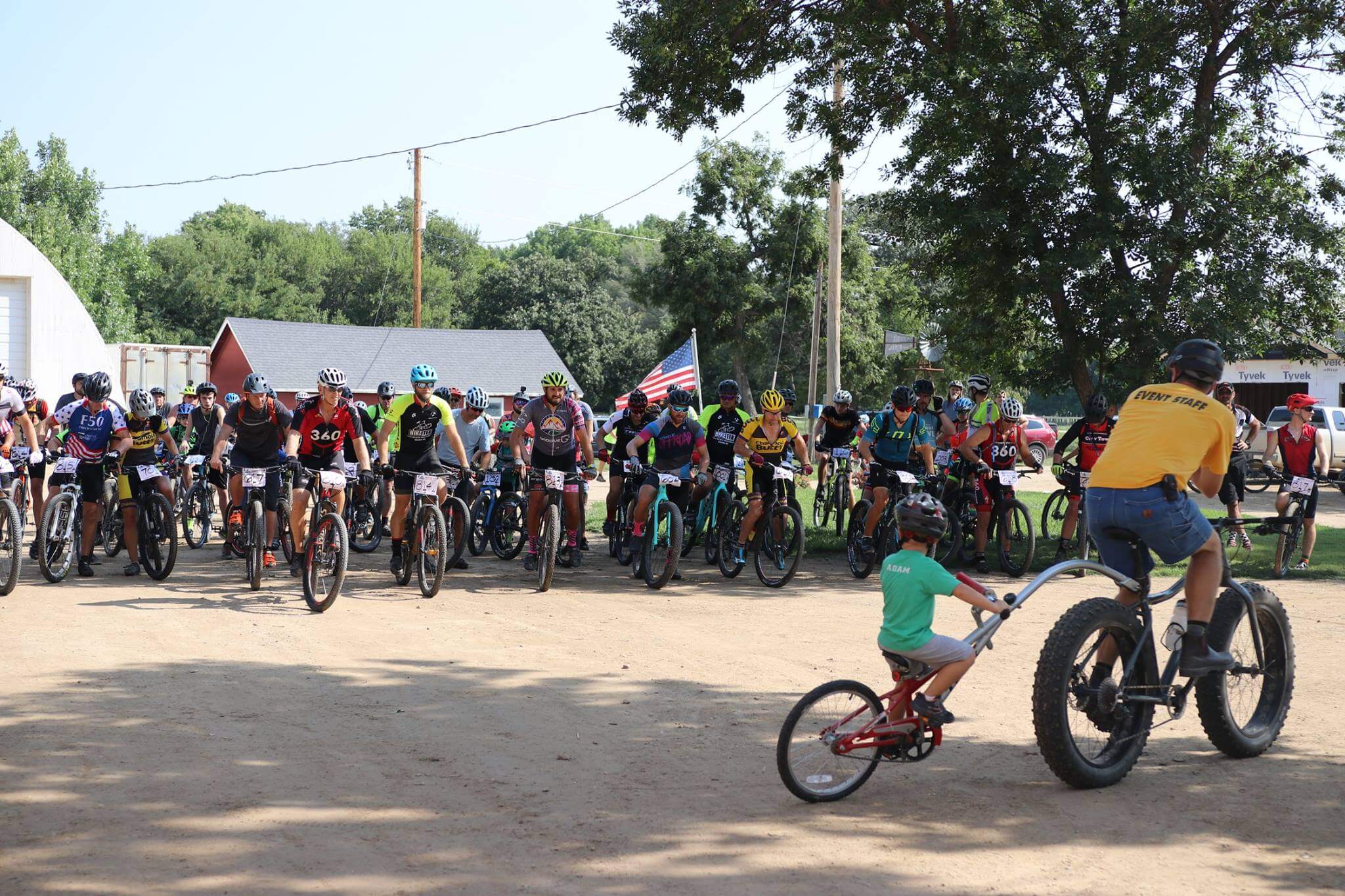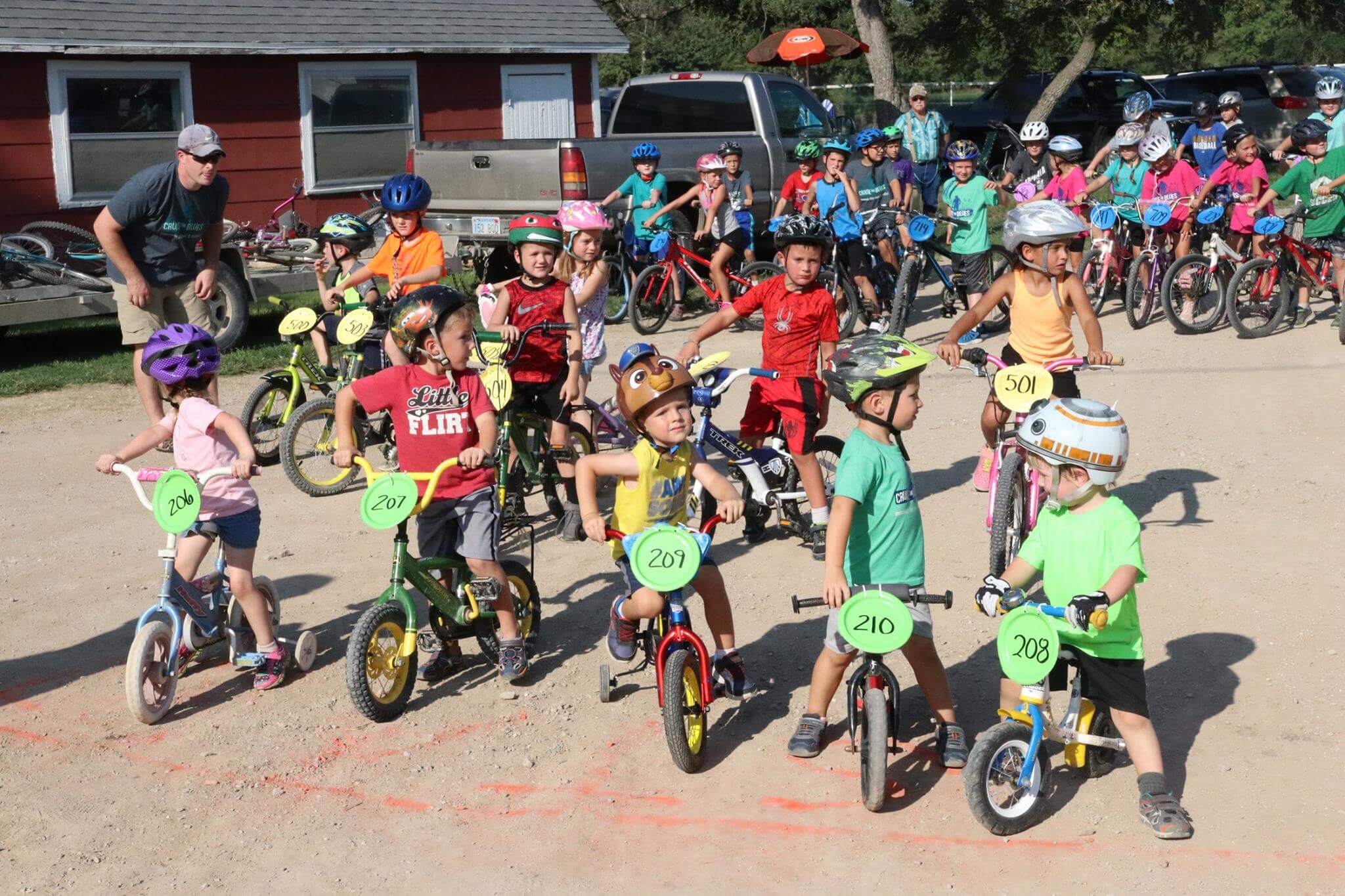 Cruiz'n Kids Race
We encourage kids of all ages to participate in the fun at Cruise the Blues! The Cruiz'n Kid's Race is open to kids ages three to twelve. The top three racers in each category win a medal and each participant can enter his or her name in a drawing for a 24" Retrospec Bike (donated by Blue Hills Bikes in Osborne) or a youth John Deere bike (donated by Carrico Implement). The race will start at 5 p.m., but please arrive early to get riders registered.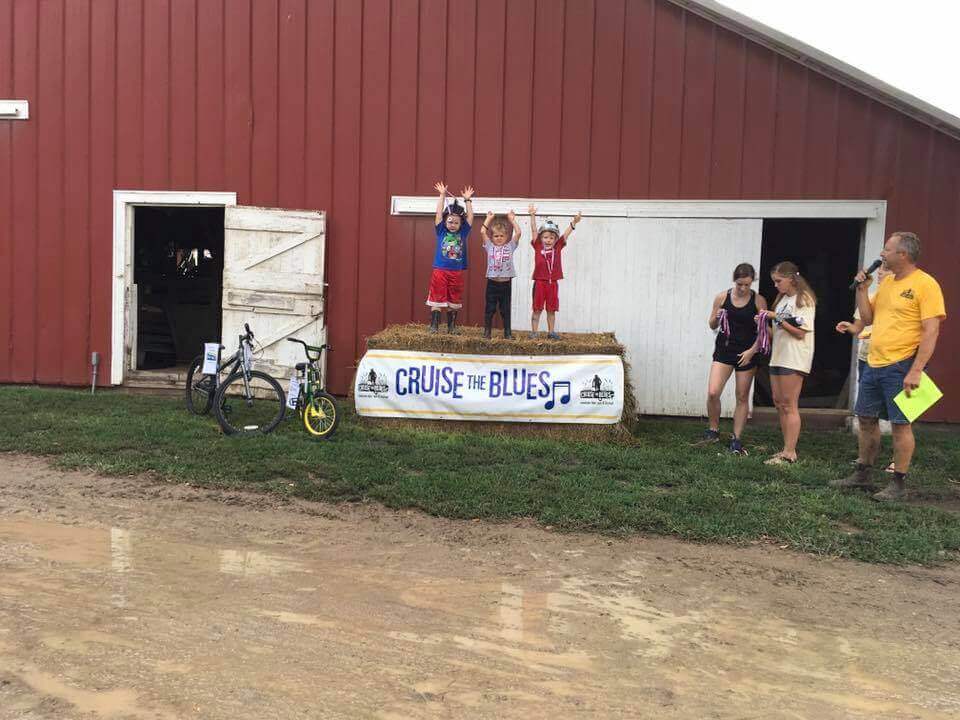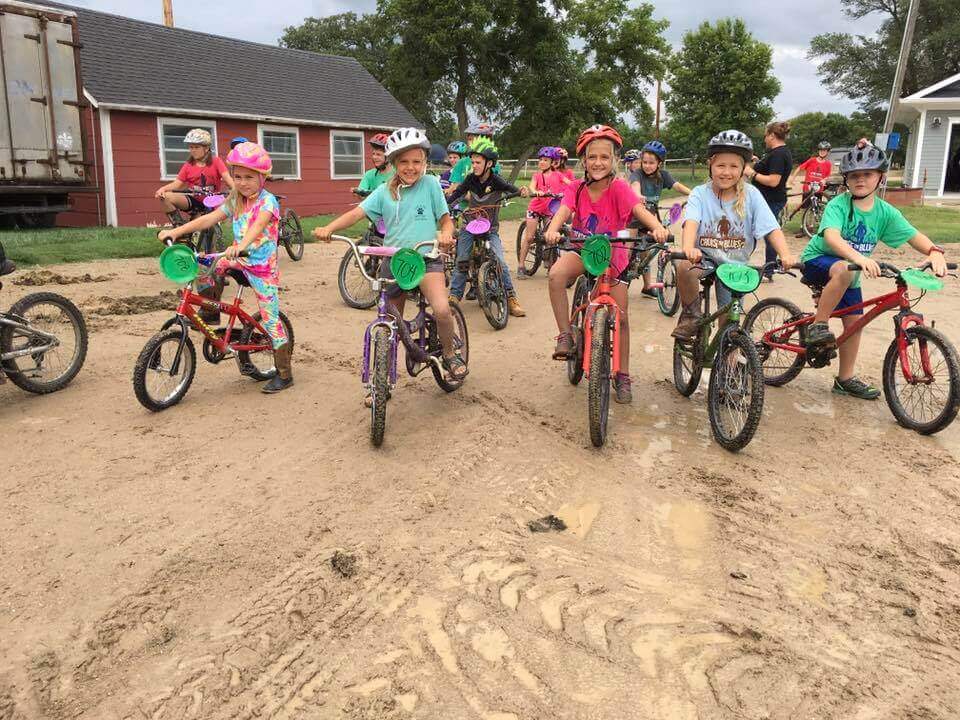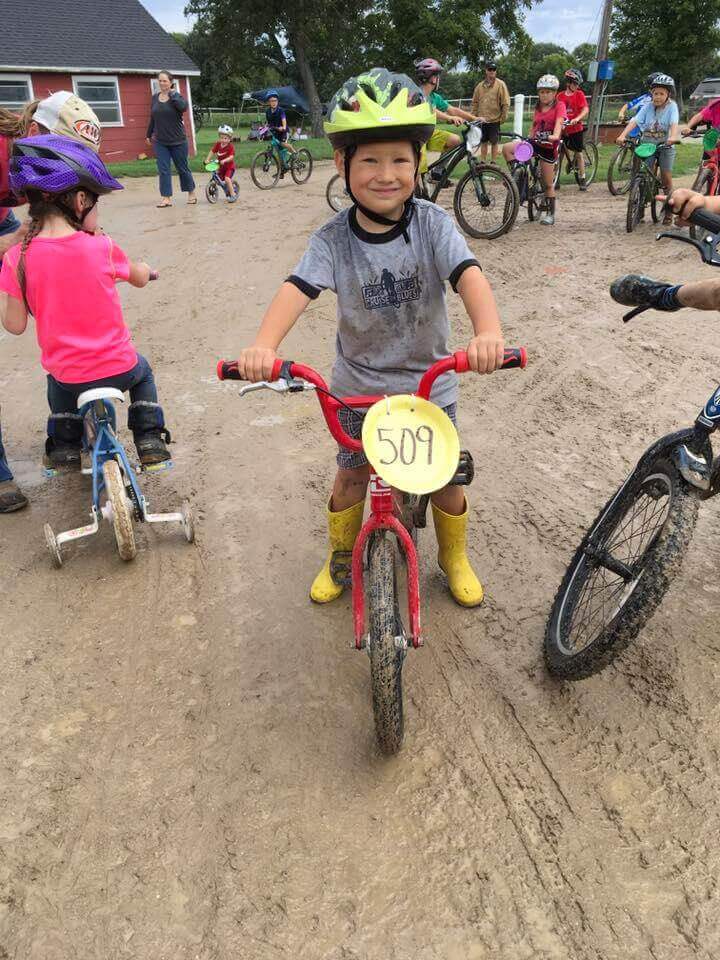 Our Sponsors