Cruise the Blues

The Premier Bike Race & Festival
of North Central Kansas
Welcome to the 20th annual Cruise the Blues Bike Race and Festival!
Last year we celebrated 100 years of bicycle history and this year we are celebrating 20 years of "Cruising" at the Palen Family Farm. With new trails, enhanced terrain, and gravel routes that showcase the farm and the landscapes in the region, we are excited for this year's event!
Cruise the Blues 2023 festival features mountain bike & gravel racing, a super mile mountain bike time trial, and a kids' race. The event will challenge the best riders with dynamic and active racing, inspire new riders to check out the trails and test their skills, and encourage families and friends to celebrate fun on bikes no matter their age, skill, or ability. Ride for MTB JOY or MTB GLORY on either a four-mile or nine-mile course, individually or with a teammate. This year we are excited to also offer a 26-mile GRAVEL route! We encourage folks to spend the weekend taking advantage of our free camping and amenities (parking, showers, bathroom facilities, etc). New this year - Big T's Diner and Catering will be onsite with a food truck! The public is invited to enjoy Saturday afternoon's free festival celebrating the bicycle history of the farm and the region. Stay for evening awards and live music by the Amarugia Ridge Runners. Whether you're a seasoned rider or new to biking, there's a place for you at Cruise the Blues!

For more information about this year's three-hour marathon race structure and race categories, please visit our Registration page.
Learn more about our kids' race on the Cruiz'n Kids Race page.
REGISTRATION AND MERCHANDISE COMING SOON

Download this poster to share!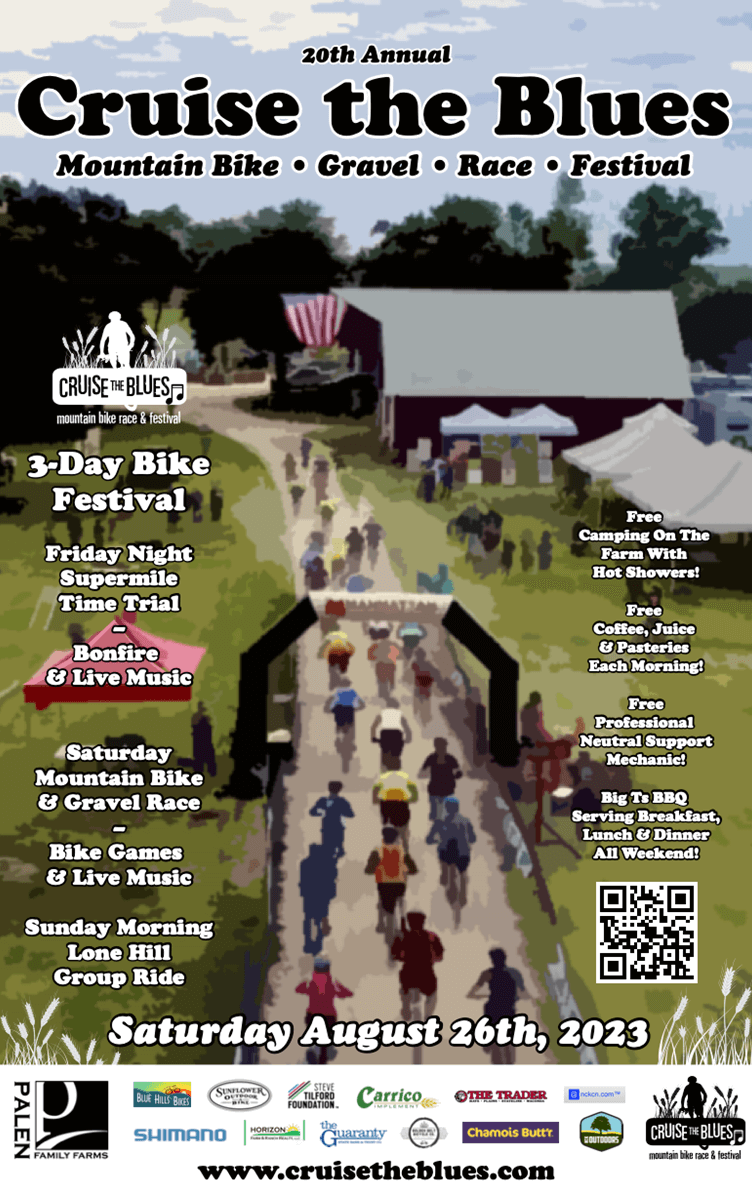 View the Action!

Footage of a portion of the CTB course from the Kansas NICA race held on the farm in 2021.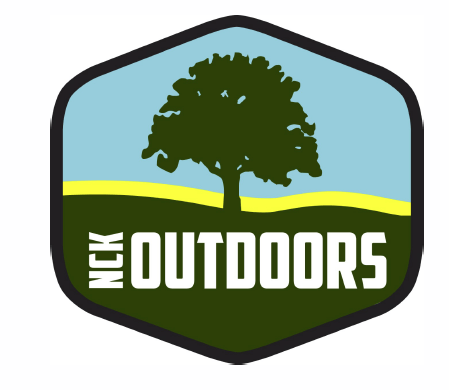 All proceeds from Cruise the Blues support NCK Outdoors and Tipton Schools. NCK Outdoors is dedicated to supporting great bike trails, programs, and events in North Central Kansas. Check out our Facebook page and Instagram page to see the exciting things that have been happening on the farm with kids, bikes, and trail development.
Our Sponsors