Cruise the Blues - 2022

100 Years of Bikes on Palen Family Farms
The Palen family invites you to join us for the 19th annual Cruise the Blues mountain bike race and festival August 26, 27, 28. In 2022, we are celebrating 100 YEARS OF BIKES ON THE FARM! This year's festivities are inspired by the history of bikes on the farm, the north central Kansas region, and the turn of the century era.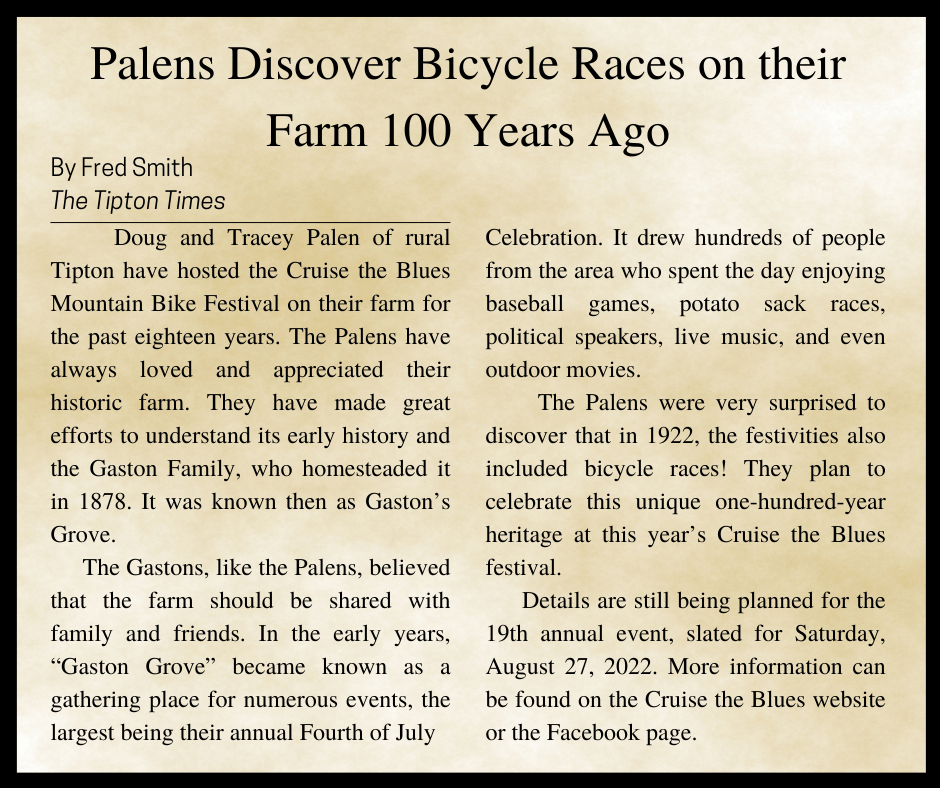 Check out the full weekend schedule of events
Cruise the Blues is designed to offer a fun mountain biking experience for the whole family. Ride for JOY or ride for GLORY on either a four mile or nine mile course, individually or with a teammate. This year we are excited to also offer a 20 mile gravel route! Whether you're a seasoned rider or new to mountain biking, there's a place for you at Cruise the Blues!

For more information about race categories, please visit our Registration page.
Cruiz'n Kids Race
We encourage kids of all ages to participate in the fun at Cruise the Blues! The Cruiz'n Kids Race is open to kids ages 10 and under. All participants win a medal and each participant can enter his or her name in a drawing for a 24" Retrospec Bike (donated by Blue Hills Bikes, Osborne) or a youth John Deere bike (donated by Carrico Implement, Beloit). The race will start at 3:30 p.m. Saturday, but please arrive early to get riders registered.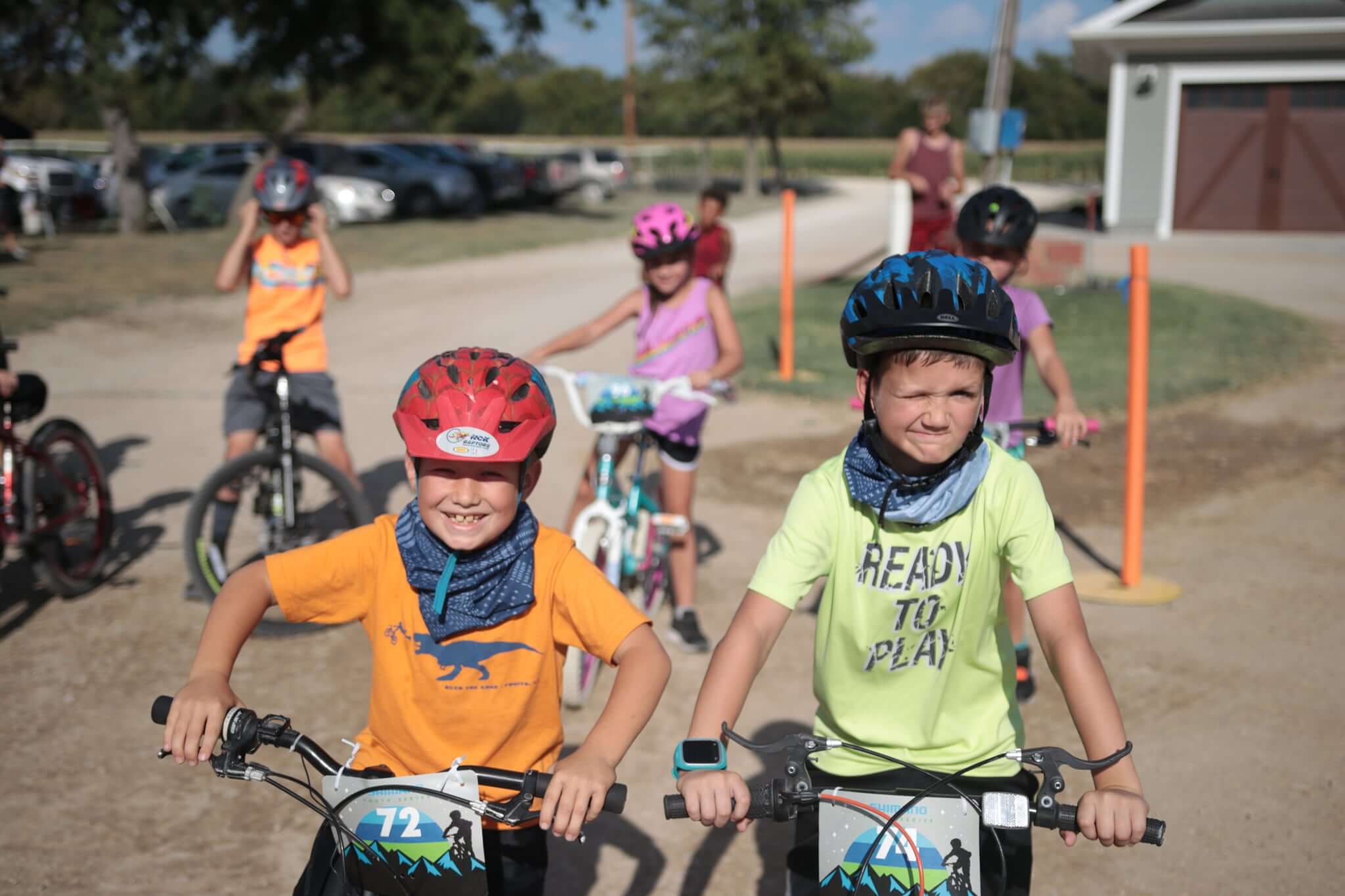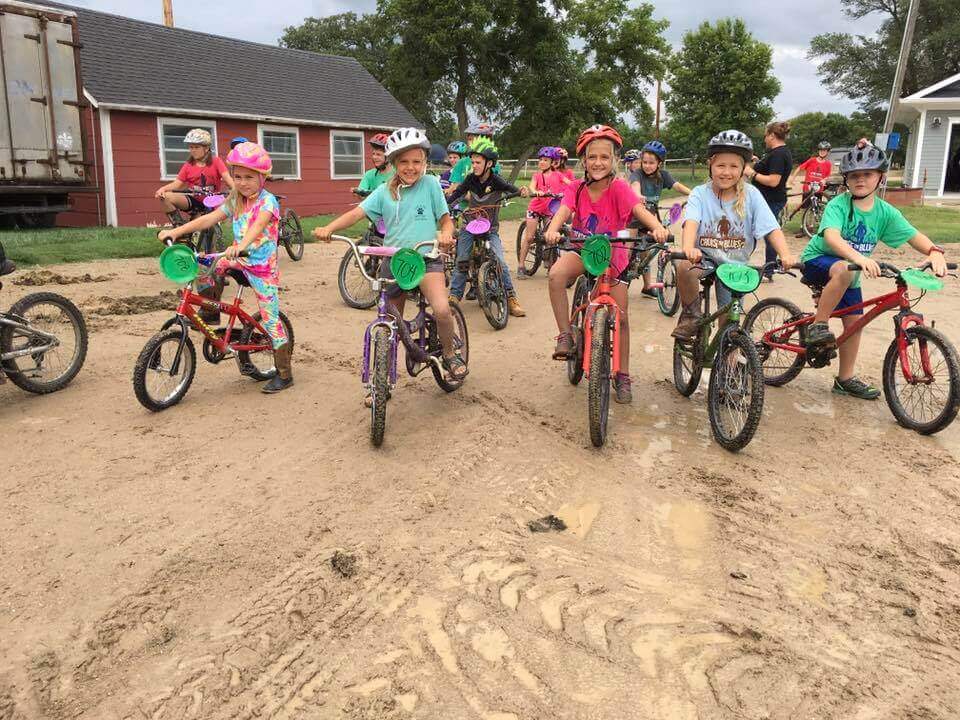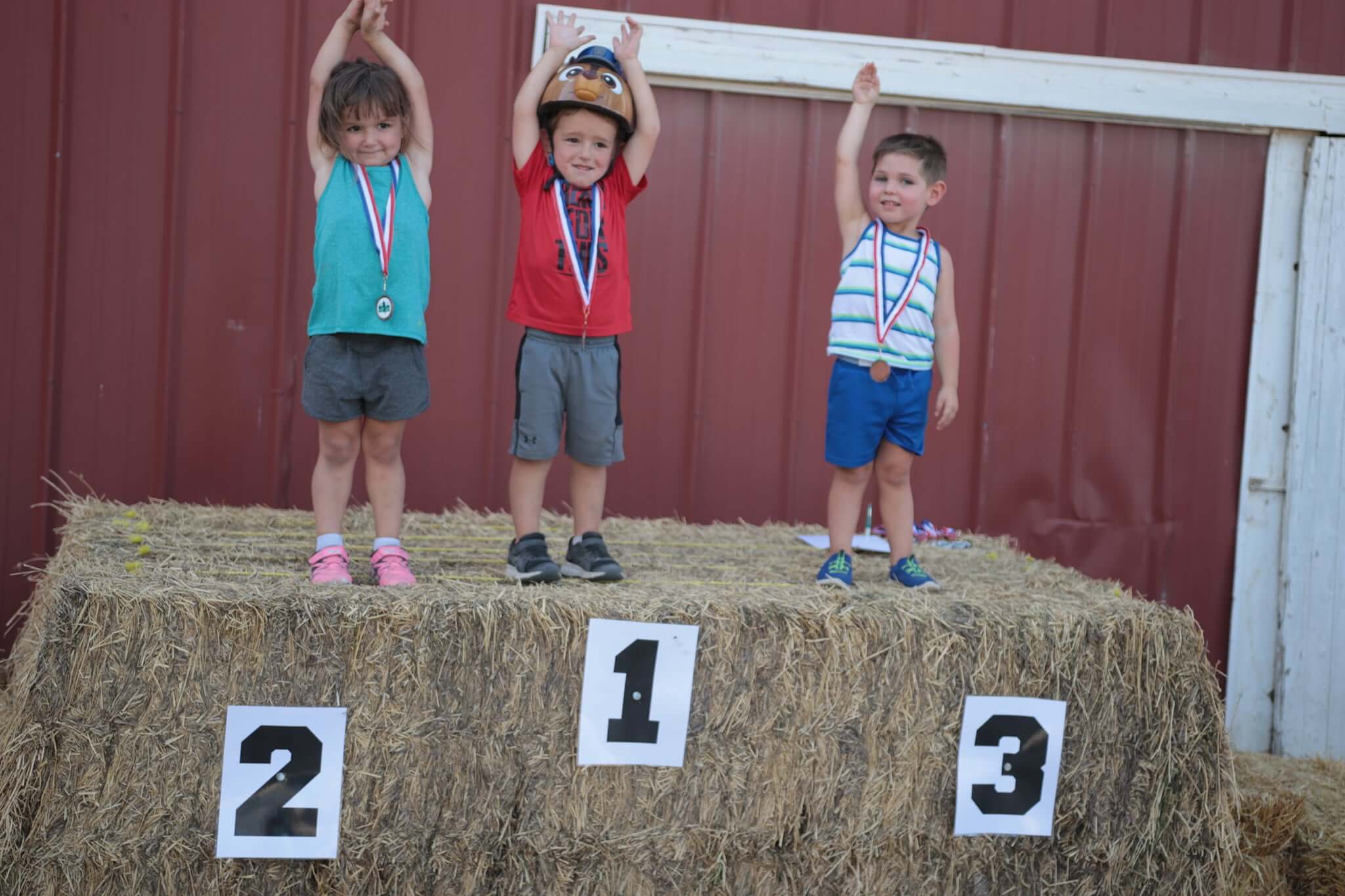 Let's Be Friends!
Check out our Facebook page and Instagram page to see exciting things that have been happening on the farm with kids, bikes, and trail development.